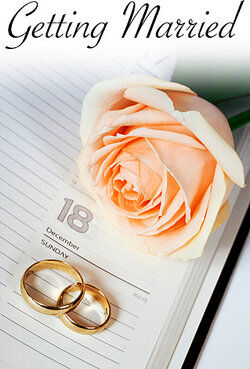 Milestones were stones placed beside a road to mark the distance in miles between destinations. The term is also a significant event in life or an important change in a stage of development of a person or project.
Milestones from Birth to Age 6
Grabs things placed in her hand
Follows moving object with her eyes
Smiles
Makes cooing and gurgling sounds
Explores by mouthing and banging objects
Opens mouth for spoon
Knows familiar faces
Says first word
Sits unsupported
Learns to crawl
Understands simple commands
Stacks two blocks
Scribbles with crayons
Learns to walk
Follows simple, one-step directions
Gets potty trained
Begins to sort by shapes and colors
Explores surroundings
Begins to make believe play
Uses 2-3 word sentences
Walks up steps, alternating feet
Asks short questions
Puts together simple 4-12 piece puzzle
Sorts by shape and color
Counts up to 5 objects
Can follow three instructions given all at once
Builds tower of 7-9 blocks
Balances on one foot for five seconds
Interested in cause and effect
Wants to know what words mean
Invents make believe games with simple rules
Milestones for Children and Adults
First day of school
Learning to read
Turning 16
Your first kiss
Getting your drivers license
Graduating from high school
Your 21st birthday
Graduating from college
Passing the Graduate Record Examination
Attending graduate school
Moving out of your parents' house
Scoring your dream job
Getting a big promotion
Learning to cook
Learning to budget
Falling in love
Moving in together
Getting married
Buying a house
Having a baby
Retiring
1543 - Copernicus - heliocentric model
1628 - William Harvey - blood circulation
1638 - Galileo Galilei - laws of falling body
1751 - Benjamin Franklin - lightning is electrical
1838 - Matthias Schleiden - all plants are made of cells
1842 - Christian Doppler - Doppler effect
1895 - Wilhelm Conrad Röntgen - discovers x-rays
1905 - Albert Einstein - special relativity theory, explanation of Brownian motion
1925 - Erwin Schrödinger - Schrödinger equation (Quantum mechanics)
1929 - Edwin Hubble - Hubble's law of the expanding universe
1952 - Jonas Salk - developed and tested first polio vaccine
1997 - Roslin Institute - Dolly the sheep was cloned
2001 - The first draft of the human genome is completed
2012 - Higgs boson is discovered at CERN
Milestones in American History
Revolutionary War - 1775 to 1783
Declaration of Independence - 1776
Ratification of the Constitution
Passage of the Bill of Rights
Louisiana Purchase - 1803
War of 1812
Civil War 1861 to 1865
Assassination of Abraham Lincoln - 1865
World War I - 1914 to 1918
World War II - 1939 to 1945
Manhattan Project - 1942 - led to development of atomic bomb
Korean War - 1950 to 1953
Vietnam War - 1956 to 1975
1959 - Hawaii became the 50th state
Assassination of John F. Kennedy - 1963
Apollo 11 - moon landing - 1969
2008 - Barack Obama becomes the first Black president
September 11, 2001
Death of Osama bin Laden - 2011
Reviewing these milestones from different contexts shows how our personal worlds change and how events have caused a change in how we think, feel or act. For more insight into the effects of milestones, check out these famous milestone quotes.