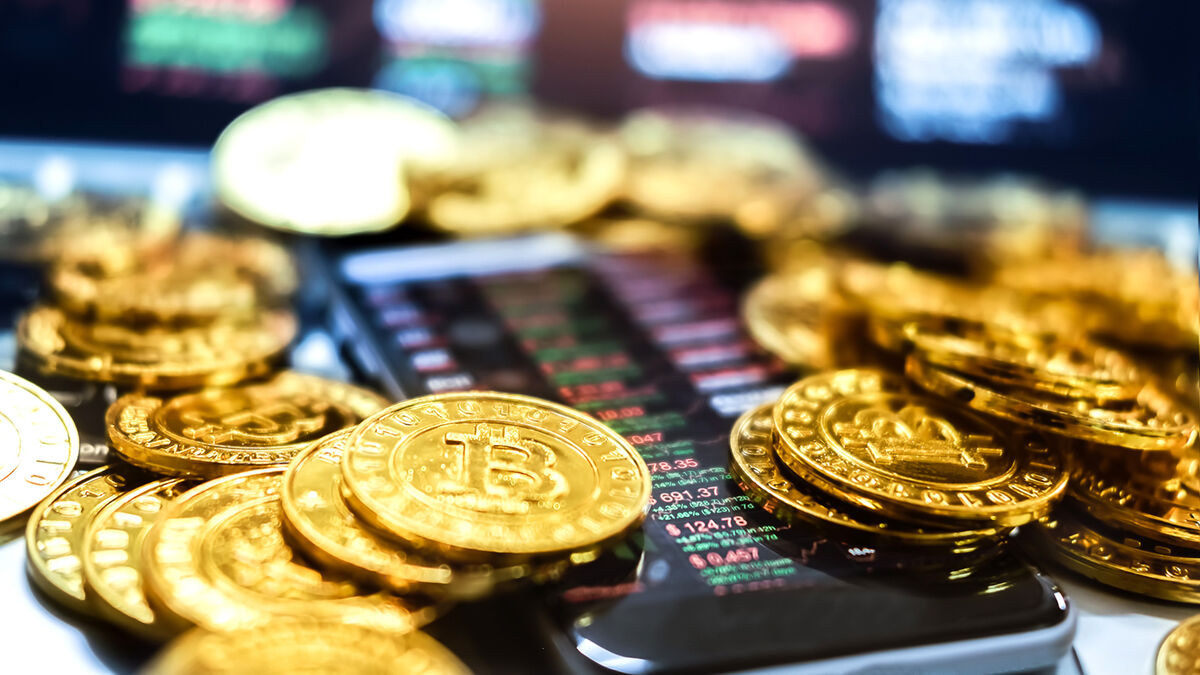 Cryptocurrency is an encrypted form of virtual currency. Even if you're a nocoiner who has no Bitcoin, it's important to know what various cryptocurrency abbreviations mean when you read them in the news or on trading sites. Keep reading to learn all about the different acronyms and terms for using cryptocurrency.
Abbreviations for Different Cryptocurrencies
Although Bitcoin is still the most widely used form of cryptocurrency, there are many others. Check out this list of cryptocurrencies and their abbreviations that you may come across.
AUR - Auroracoin
BCC - BitConnect (inactive)
BCH - Bitcoin Cash
BTC or XBT - Bitcoin
DASH - Dash
DOGE or XDG - Dogecoin
EOS - EOS.IO
ETC - Ethereum Classic
ETH - Ether (also known as Ethereum)
GRC - Gridcoin
LTC - Litecoin
KOI or COYE - Coinye (inactive)
MZC - Mazacoin
Nano - Nano
NEO - Neo
NMC - Namecoin
Nxt - NXT
POT - PotCoin
PPC - Peercoin
TIT - Titcoin
USDC - USD Coin (stablecoin)
USDT - Tether
VTC - Vertcoin
XEM - NEM
XLM - Stellar
XMR - Monero
XPM - Primecoin
XRP - Ripple
XVG - Verge
ZEC - Zcash
Cryptocurrency Experience Abbreviations
Blockchain and Network Abbreviations
You can use a DAO to conduct a P2P transaction or to measure MACD. But what does that even mean? Check out a list of commonly used terms when referring to blockchains or trading networks.
BIP - Bitcoin Improvement Proposal
BTM - Automatic Teller Machine for Bitcoin
DAO – Decentralized Autonomous Organization
DPoS – Delegated Proof of Stake
EEA - Enterprise Ethereum Alliance
EIP - Ethereum Improvement Proposal
ERC – Ethereum Request for Comments
EVM – Ethereum Virtual Machine
FA - Fundamental Analysis
LN – Lightning Network
MACD - Moving Average Convergence Divergence
MoE – Medium of Exchange
P2P – Peer to Peer
PoA – Proof of Authority
PoB - Proof of Burn
PoD - Proof of Developer
PoS – Proof of Stake
PoW – Proof of Work
SC – Smart Contract
SegWit – Segregated Witness
SoV – Store of value
TA - Technical Analysis or Trend Analysis
UoA – Unit of Account
UTC - Coordinated Universal Time
WP – Whitepaper
YTD - Year to Date
Cybersecurity is a major element of using cryptocurrency successfully. Developers and users alike should know the basics of technical cryptocurrency abbreviations. Some of these abbreviations include:
2FA – Two Factor Authentication
Addy - Address
API - Application Programming Interface
ASIC – Application Specific Integrated Circuit
BFA - Brute Force Attack
Bech32 - Bitcoin address format (also known as bc1 addresses)
CPU – Central Processing Unit
BFT – Byzantine Fault Tolerance
DAG – Directed Acyclic Graph
DAPP or dApp – Decentralized Application
DDoS – Distributed Denial of Service
DEVCON - Developers Conference
GPU – Graphical Processing Unit
IPFS – Interplanetary Files System
PKI – Public Key Infrastructure
Multi-sig - Multi-Signature
NONCE – Number Used Only Once
SHA-256 - Secure Hash Acronym (256-bit)
WWDC - Worldwide Developers Conference
The ultimate objective of using cryptocurrency is to make money. Like stock traders, Bitcoin owners enjoy the risk and payoff of trading. See how technology and economics combine in a list of trading lingo and financial abbreviations.
AML - Anti-Money Laundering
ATH - All-Time High
ATL - All-Time Low
ALT or Altcoin – Alternative Cryptocurrency (cryptocurrency other than Bitcoin)
CEX – Centralized Exchange
CMC - Coinmarketcap
DAICO - Decentralized Autonomous Initial Coin Offering
DCA - Dollar Cost Averaging
DeFi - Decentralized Finance
DEX – Decentralized Exchange
DLT - Distributed Ledger Technology
ERC-20 - Token standard for Ethereum
ERC-721 - Token standard for NFT (non-fungible tokens)
ETF - Exchange-Traded Fund
ETP – Exchange-Traded Product
FIAT – Conventional government-issued currency (e.g. US Dollar, Euro)
IBO - Initial Bounty Offering
ICO – Initial Coin Offering
ITO – Initial Token Offering
mBTC - Millibitcoin (0.001 BTC)
MCAP – Market Capitalization
PnD – Pump-and-Dump scheme
OTC – Over the Counter
SATS – Satoshis (the smallest denomination of a Bitcoin: 0.00000001 BTC)
STO – Securities Token Offering
TPS – Transactions Per Second
Tx – Transaction
TxID – Transaction Identification
uBTC - MicroBitcoin (0.000001 BTC)
UXTO - Unspent Transaction
Conversational Cryptocurrency Terms
Every online community has its own jargon and slang, and the cryptocurrency world is no different. Members experience both FOMO and JOMO while they try to BUIDL their future and HODL. Read up on cryptocurrency slang terms that you might need when interacting with experienced users.
BUIDL – "Build" (purposeful misspelling for ironic meaning)
FOMO – Fear of Missing Out
HODL – Hold On for Dear Life (purposeful misspelling of "HOLD")
BTD or BTFD – Buy The Dip or Buy the F****** Dip
DYOR – Do Your Own Research
FUD – Fear, Uncertainty, Doubt
FUDster - A person who spreads Fear, Uncertainty, and Doubt
ELI5 - Explain It Like I'm 5
JOMO - Joy of Missing Out
KYC - Know Your Customer
Lambo - Lamborghini (cryptocurrency term for getting rich)
TLT - Think Long Term
OCO - One Cancels the Other
AMA - Ask Me Anything
REKT - "Wrecked" (meaning major losses)
TOR - The Onion Router (one who sends anonymous data)
CT - Crypto Twitter
Abbreviations for Regulatory Commissions
Like standard currency, cryptocurrency is regulated by various bodies and commissions. These organizations create regulations to avoid fraud and illegal schemes. Some of these commissions include:
SEC – Securities and Exchange Commission
FTC – Federal Trade Commission
CFTC – Commodity Futures Trading Commission
FDIC – Federal Deposit Insurance Corporation
DOJ – Department of Justice
More Resources about Currency