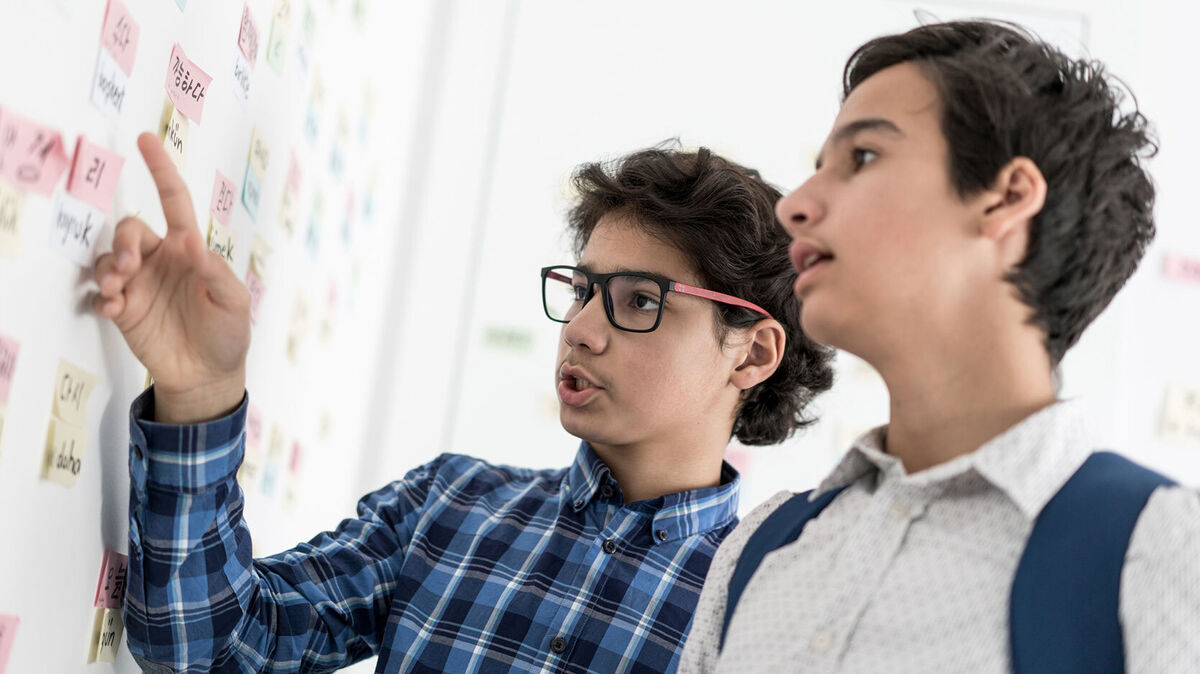 Dolch sight words are introduced to students each year from kindergarten through 3rd grade, so there aren't official 5th grade Dolch sight words. However, sight words learned in all elementary grades become the vocabulary basics. A complete list of Dolch sight words along with other sight words and activities can be used for 5th grade, especially with students who still struggle with reading.
Dolch Sight Words for 5th Graders
By the time a student has completed 3rd grade, they will have been exposed to 220 sight words. However, for 5th grade, Dolch doesn't have a sight word list. You could use the Dolch sight word list for all grades up through 3rd grade with 5th graders to check that they have truly mastered all the words.

5th Grade Sight Word List
In addition to the Dolch sight words, Fry sight words offer a more modern list of sight words for 5th graders. The Fry list includes 100 important sight words for 5th graders. These are words any 5th grader should be able to instantly read "by sight" rather than by sounding them out. See words from the Fry sight word list along with other important sight words for your 5th graders.

| | | |
| --- | --- | --- |
| afternoon | already | although |
| beautiful | carefully | chance |
| compare | consider | corner |
| details | determine | difficult |
| division | electric | entire |
| equation | everything | experience |
| factories | finish | guess |
| happiness | impossible | machine |
| material | movement | neither |
| ought | particular | pattern |
| prepared | process | produce |
| rather | silent | speak |
| substance | suggest | supply |
| though | thousand | tomorrow |
| underline | understand | weather |
| whose | wrong | yet |
5th Grade Sight Words Spelling and Vocabulary Activities
It can be fun to incorporate the Dolch and other sight words into fun games for this age group.
This is a good classroom game for spelling and can be played by two students or two teams. There is another version that you can call Melting Snowman, Disappearing Man or Invisible Man. It is like reverse Hangman, where you draw two figures on the board with an equal number of parts. They can be stick people, snowmen or anything else that can have between 12 and 15 parts. Students take turns saying a word, spelling it and repeating it. When one team member spells a word right, one part of the other team's man gets erased by him or her. The winner is the team with a part of its man showing after the other one disappears or melts. This game could also be used for vocabulary practice.
One student is the bee and stands behind another student's desk. The student sitting has to spell the word. If they are correct, they become the bee, and the former bee sits at that desk. If the student misses it, the whole class spells it together. You can keep the other students engaged by giving them a thumbs up or thumbs down after each student spells a word.
Resources and Word Games Online
Teachers and parents can make their own word sight word games, word search puzzles and crosswords puzzles.
Using 5th Grade Sight Words
While 5th grade Dolch sight words aren't available, you can find sight word lists for 5th graders. Keep skimming through YourDictionary sight word resources to find information on phonics and phonemes, sight words, comprehension, vocabulary, fluency, books, and lesson plans for teachers. Keep your exploration of teacher resources going by checking out commonly confused words worksheet.