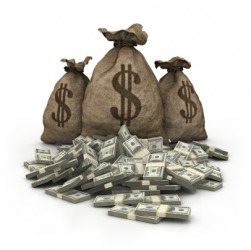 A zillionaire would have a lot of money.
noun
The definition of a zillionaire is a person who is extremely rich.

A person with seemingly endless amounts of money, a penthouse in Manhattan, a private jet and a ten million dollar house in California is an example of a zillionaire.
---
zillionaire
Informal
a person regarded as having virtually immeasurable wealth: a hyperbolic use
Origin of zillionaire
zillion + (million)aire
---
zillionaire
noun
Informal
One having an immense, incalculable amount of wealth.
Origin of zillionaire
zillion
(million)aire
---
zillionaire

---