noun
Vanitas is vanity, or a piece of art that reminds people of mortality and that material things are temporary.

An example of vanitas is a painting of skulls and rotting food.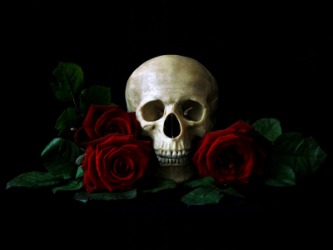 A vanitas still life.
---
vanitas
noun
vanity; futility
a work of art containing symbols of mortality or the impermanence of material things; esp., a 17th-cent. Dutch painting of this kind
Origin of vanitas
Classical Latin
adjective
of or relating to this genre: the vanitas tradition
---
vanitas
Noun
(plural vanitases)
(painting) A type of still life painting, symbolic of mortality, characteristic of Dutch painting of the sixteenth and seventeenth centuries.
Origin
From Latin vanitas
---