synecdoche

syn·ec·do·che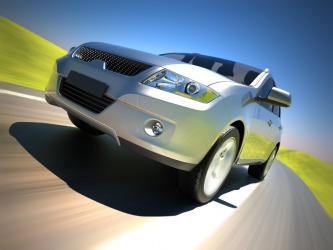 Referring to you car as your wheels is a synecdoche.
noun
The definition of a synecdoche is a figure of speech using a word that is a part to represent a whole, a whole to represent a part or a material to represent an object.

An example of a synecdoche is referring to a vehicle as "wheels," one policeman as "the police," cola as "Coke" and credit cards as "plastic."
---
synecdoche
a figure of speech in which a part is used for a whole, an individual for a class, a material for a thing, or the reverse of any of these (Ex.: bread for food, the army for a soldier, or copper for a penny)
Origin of synecdoche
LME, altered (infl. by L) from
synodoche
from Medieval Latin
sinodoche,
for Classical Latin
synecdoche
from Classical Greek
synekdoch?,
literally , a receiving together from
synekdechesthai,
to receive together from
syn-,
together +
ekdechesthai,
to receive from
ek-,
from +
dechesthai,
to receive from Indo-European base an unverified form
de?-
from source decent
---
synecdoche
noun
A figure of speech in which the name of a part is used to stand for the whole (as hand for sailor ), the whole for a part (as the law for police officer ), the specific for the general (as cutthroat for assassin ), the general for the specific (as thief for pickpocket ), or the material for the thing made from it (as steel for sword ).
Origin of synecdoche
Middle English
synodoches
from
Medieval Latin
synodoche
alteration of
Latin
synecdochē
from
Greek
sunekdokhē
from
sunekdekhesthai
to take on a share of
sun-
syn-
ekdekhesthai
to understand
(
ek-
out of
; see
eghs
in Indo-European roots.) (
dekhesthai
to take
; see
dek-
in Indo-European roots.)
Related Forms:
syn′ec·doch′ic syn′ec·doch′i·cal

adjective
---
synecdoche

Noun
(plural synecdoches)
(rhetoric) A figure of speech that uses the name of a part of something to represent the whole.
(rhetoric) The use of this figure of speech; synecdochy.
Origin
From Latin synecdoche, from Ancient Greek συνεκδοχή (sunekdokhe, "receiving together").
---