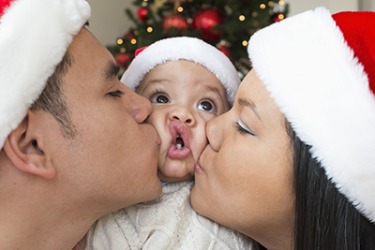 Mateo's parents are extra smoochy because he is so adorable.
adjective
The definition of smoochy is someone or something excessively romantic.

A couple who goes around kissing all the time and calling each other pet names is an example of a couple that would be described as smoochy.
---
smoochy

Adjective
(comparative smoochier, superlative smoochiest)
Excessively romantic.

We had a long smoochy kiss.
I think about my lover while listening to smoochy music.
---