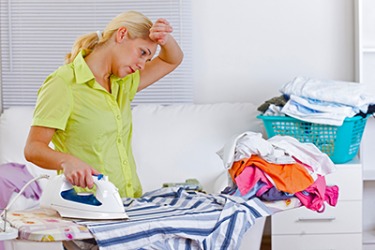 The Sisyphean task of doing laundry for a large family is exhausting.
adjective
The definition of sisyphean is a task that is endless and cannot ever be completed.

An example of a Sisyphean task is a task that will never be done no matter how long you work at it.
---
Sisyphean
of or like Sisyphus
endless and toilsome, useless, etc.: a Sisyphean task
Origin of Sisyphean
from Classical Latin
Sisypheius
from Classical Greek
Sisypheios
from
Sisyphos
+ -an
---
Sisyphean
adjective
Of or relating to Sisyphus.
Endlessly laborious or futile: "The jumble of wet pans and platters … made him weary; to dry them seemed a task as Sisyphean as to repair the things wrong with his parents' house" ( Jonathan Franzen )
Origin of Sisyphean
From
Latin
Sisyphēius
from
Greek
Sisupheios
from
Sisuphos
Sisyphus
---