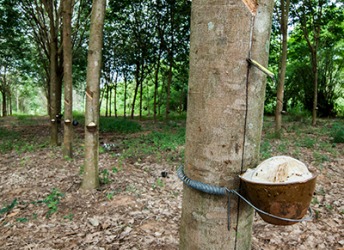 Seringa in Thailand with containers attached to collect the milky latex from the trunk of the tree.
noun
Seringa is defined as a tree which has a milky sap called latex that is the main ingredient of rubber.

An example of a seringa is a tree in the genus Hevea which grows in Brazil.
---
seringa
any of several Brazilian trees (genus Hevea) of the spurge family, yielding rubber
Origin of seringa
Portuguese from Modern Latin
syringa
: see syringa
---