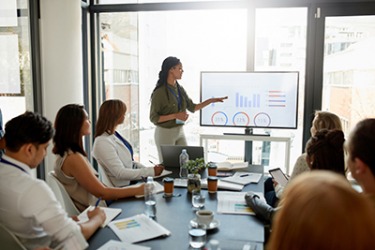 The meetings were held semiweekly to make sure that the newly established goals were being met.
adjective
The definition of semiweekly is something that occurs twice a week.

A meeting that happens twice a week is an example of a semiweekly meeting.
---
semiweekly
done, happening, published, etc. twice a week
noun
pl.
-·lies
a semiweekly publication
---
semiweekly
adjective
Issued or occurring twice a week.
noun
pl.
sem·i·week·lies
A semiweekly event or publication.
adverb
Twice weekly. See Usage Note at
bi-
1
.
---
semiweekly

Adjective
(not comparable)
Alternative spelling of semi-weekly.
Noun
(plural semiweeklies)
A periodical published twice a week.
---