semiconscious
sem·i·con·scious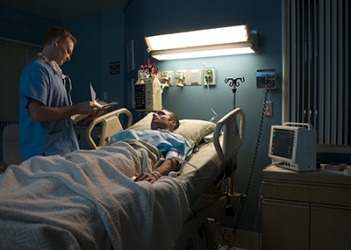 The doctor evaluated his semiconscious patient shortly after the surgery to make sure he was responding well.
adjective
The definition of semiconscious is partially awake or half aware.

A person who is woken up from a dream, but easily falls back asleep is an example of someone who is semiconscious.
An example of semiconscious is the state of a very sick patient who is drifting in and out of awareness.
---
semiconscious
not fully conscious or awake; half-conscious
---
semiconscious
adjective
Partially conscious; not completely aware of sensations.
Related Forms:
sem′i·con′scious·ly

adverb
sem′i·con′scious·ness

noun
---
semiconscious

Adjective
(not comparable)
Neither fully conscious nor unconscious, partially aware but confused or distracted.

After being hit on the head he was only semiconscious: he could walk, but he tended to go in circles.
---