salivating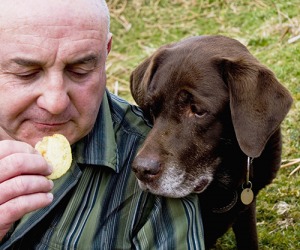 Steve found it hard to enjoy his potato chips with his dog Muffy salivating over his shoulder.
verb
Salivating is defined as drooling, or relishing something.

If you are relishing the thought of a promotion so much that you are spending the money in your head before you get the job, this is an example of when you are salivating over the promotion.
---
salivating

---