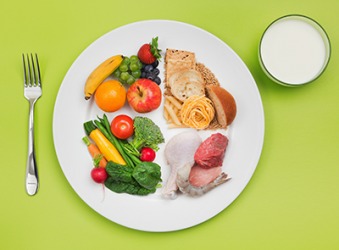 The RDA for the ratio of protein, carbohydrates, fruits and vegetables has been changed from the Pyramid to the new "ChooseMyPlate" model.
abbreviation
RDA is defined as an abbreviation for recommended daily allowance.

An example of RDA is the amount of fruit and vegetables the USDA recommends people eat on a daily basis.
---
RDA
Recommended Daily (or Dietary) Allowance: the amount of protein, vitamins, etc. suggested for various age groups by the National Food and Nutrition Board
---
RDA
abbreviation
recommended daily allowance
recommended dietary allowance
---