preplanning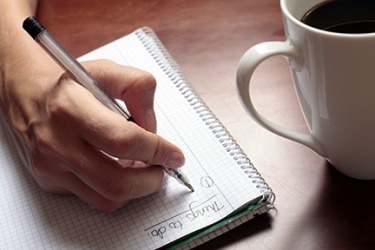 Julie's preplanning is done at the beginning of the day while she drinks her morning coffee because that is when she is the most focused.
verb
Preplanning is deciding how to get something done before starting on it.

An example of preplanning is making a list of how you're going to accomplish getting everything done in a day.
---
preplanning

---