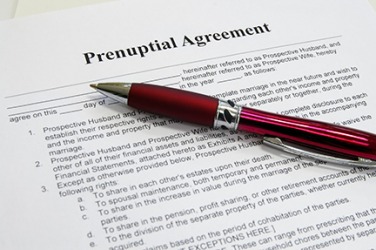 Prenuptial agreement
noun
The definition of a prenup is short for prenuptial agreement, which is a document that says what will happen to the property of a married couple if the marriage ends due to divorce.

An example of a prenup is what a couple may write and sign before getting married.
---
prenup
noun
Informal
A prenuptial agreement.
---