pc

p/c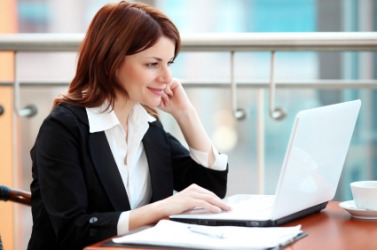 A woman using a pc.
abbreviation
Pc is defined as an abbreviation for personal computer, or politically correct or a professional corporation.

An example of a pc is a Dell laptop.
An example of being pc is referring to a Japanese person as Asian rather than Oriental.
An example of a pc is a corporation where persons of the same profession (such as accountants, architects, chiropractors, dentists, doctors, engineers, or lawyers) band together and form a corporation to provide licensed services.
---
pc
parsec(s)
percent
petty cash
piece
postal card
postcard
price(s)
prices current
PC
noun
pl.

PCs

or

PC's
personal computer
PC
Past Commander
Police Constable
politically correct or political correctness
Post Commander
Privy Council (or Councilor)
P/C
or p/c
petty cash
prices current
p.c.
Origin of p.c.
Classical Latin
post cibum
---
PC
abbreviation
Past Commander
personal computer
police constable
politically correct
post commander
Prince Consort
Privy Council
p.c.
abbreviation
percent
Latin post cibum (after meals)
p/c
or P/C
abbreviation
petty cash
prices current
---
pc

Adjective
(comparative more PC, superlative most PC)
Initialism of partially continuous.
Initialism of politically correct.
Initialism of pro-choice.
(Canada, politics, dated) Initialism of Progressive Conservative.
Noun
(plural PCs)
Initialism of parsec.
Initialism of personal computer.
Initialism of photocopy.
Initialism of player character.
(UK, Canada) Initialism of police constable.
Initialism of political correctness.
(organic chemistry) Initialism of polycarbonate.
Initialism of posterior commissure.
Initialism of privy council.
Initialism of privy councillor.
(US) Initialism of probable cause.
Initialism of Probate Court.
(TV) Initialism of production code.
Initialism of Professional Corporation.
(computing) Initialism of program counter.
Initialism of progressive contextualization.
(Canada, politics, dated) Initialism of Progressive Conservative.
Initialism of protective custody.
Initialism of private chat.
Initialism of pubococcygeus muscle.
Proper noun
Initialism of Proto-Celtic.
Initialism of Penn Central.
(US, navy) Initialism of Coastal Patrol.
Initialism of Phrozen Crew.
(UK, politics) Initialism of Plaid Cymru.
(US) Initialism of Presbyterian Church.
(Canada, politics) Initialism of Progressive Canadian Party.
(Canada, politics, dated) Initialism of Progressive Conservative Party.
Verb
(third-person singular simple present PCs, present participle PCing, simple past and past participle PCed)
(with up) To make politically correct.
---
pc - Computer Definition

Personal computer. A microcomputer, including its own operating system (OS), application software, and other components necessary for its operation in service of a single user. See also mainframe and minicomputer.
Politically correct. In reference to language, humor, or behavior crafted to be minimally offensive to anyone and everyone, but most especially to the humorless, developmentally deprived, and overly sensitive poor souls who take offense (or feign offense) and often threaten legal action at any reference to gender, race, religion, disability, or other human attribute they choose to target at the moment. Thanks to these poor souls, linemen are now lineworkers, manholes are now personholes, manhole covers are now maintenance covers, master/slave is now primary/secondary, dikes are now wire clippers, waiters and waitresses are now servers, stewards and stewardesses are now flight attendants, and fishermen are now fishers. Further, he or she is now they, which may be PC, but certainly is GI (Grammatically Incorrect), and so I refuse to use it in this book or any other. (My editors may override my decision, of course.) Believe it or not, disabled is moving towards differently-abled. Holy Moley! (Or should I say Good Gravy?) See also Bless his heart and euphemism.
---
(1) See printed circuit board and phase change.
(2) (Personal Computer) Any laptop or desktop computer such as a Windows, Mac or Linux machine.
(3) (Personal Computer) In contrast to the more generic definition above, a PC generally refers to an x86-based desktop or laptop computer, the great majority of which run Windows. The PC is the world's largest computer base with more than a billion connected to the Internet and hundreds of millions sold each year. PCs are available from large vendors such as HP, Dell, Lenovo and Asus, as well as countless small dealers who assemble them from standard parts. PC Clients and Servers The term PC typically refers to the user's desktop or laptop computer, which is the "client" machine. However, millions of x86-based machines are used as servers, running under Windows, Linux or Unix. Servers can be fully equipped like desktop PCs or slimmed down without display capability and rack mounted for the datacenter. See blade server, x86-based system, rack mounted, client and server. The IBM PC IBM launched the PC in 1981 and exited the business in 2004, selling its PC division to China-based Lenovo. Immediately after the original launch, competitors began to create clones, and except for Compaq, most attempts failed until the mid-1980s when the PC's BIOS (startup) chip was successfully copied. Vendors purchased the BIOS from several companies, and the PC industry began to flourish. See IBM PC and BIOS.
---
p.c. - Legal Definition
abbr
Personal computer; politically correct. See also probable cause, professional corporation, and
protective custody
.
---