Occidental
[äk′sə dent′'l]
adjective
The definition of occidental is something from the Western part of the world including Europe and America.

Fashion from Europe is an example of something occidental.
YourDictionary definition and usage example. Copyright © 2013 by LoveToKnow Corp.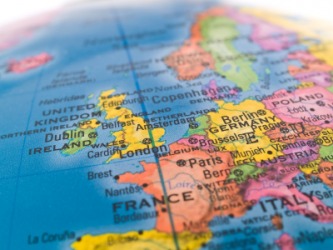 Occidental is something from the west.
Licensed from iStockPhoto
---
adjective
Old Poet.

western
of the Occident or its people or culture; Western
Origin: Middle English occidentale
noun
a person born in the Occident or a member of a people of that region
Webster's New World College Dictionary
Copyright © 2010 by Wiley Publishing, Inc., Cleveland, Ohio.
Used by arrangement with John Wiley & Sons, Inc.
---
or Oc·ci·den·tal
adjective
Of or relating to the countries of the Occident or their peoples or cultures; western.
noun
A native or inhabitant of an Occidental country; a westerner.
The American Heritage® Dictionary of the English Language
, 4th edition Copyright © 2010 by Houghton Mifflin Harcourt Publishing Company. Published by Houghton Mifflin Harcourt Publishing Company. All rights reserved.
Occidental
Variant of occidental
adjective
Old Poet.

western
of the Occident or its people or culture; Western
Origin: Middle English occidentale
noun
a person born in the Occident or a member of a people of that region