Joe

joe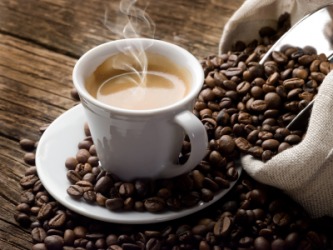 A nice cup of joe.
noun
Joe is a man's name, a slang term for a guy, or a slang term for coffee.

An example of Joe is the famous football player, Joe Namath.
An example of joe is what you'd call a man who's name you didn't already know.
An example of joe is a cup of coffee at a diner.
---
Joe
Joseph
[oftenj-]

Slang

fellow; guy
[j-]

Slang

coffee
---
joe
noun
Informal
Brewed coffee.
Origin of joe
Short for
(old black) joe
military slang for coffee
from the title of a song by Stephen Foster
---
joe

Origin
From the proper name Joe
Origin
A proposed etymology is as follows: Josephus Daniels (1862-1948) was appointed Secretary of the U.S. Navy by President Woodrow Wilson in 1913. Among his numerous reforms of the Navy was the abolition of the officers' wine mess. From that time on, the strongest drink aboard navy ships was coffee and over the years, a cup of coffee became known as "a cup of Joe". However, further investigation by others at snopes.com showed that the name appeared before the general order by the Navy to ban the wine mess.
Proper noun
(biblical) Abbreviation of Joel.
---
joe - Computer Definition
---