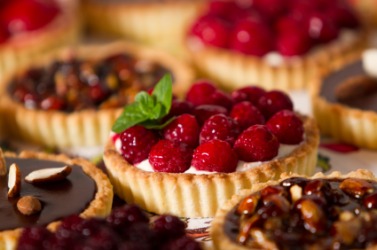 Delicious gateaus.
---
gateau definition by American Heritage Dictionary
or ga·teau
noun
pl.
gateaux
gâteaux
or
ga·teaux
A cake or pastry, especially a light one filled with custard, fruit, or nuts.
Origin: French, from Old French gastel, cake, from Frankish *wastil, food.
gateau
Variant of gâteau
or gateau
noun
pl.
gateaux
a rich layer cake or a pastry shell filled as with custard or mousse
a meat, fish, or vegetable preparation shaped like a cake
Origin: French cake ; from Old French gastel ; from Frankish an unverified form wastil