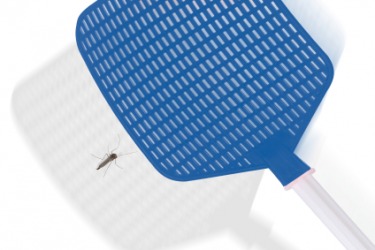 A fly swatter about to squash a bug.
---
fly swatter definition by American Heritage Dictionary
noun
An implement used to kill flies or other insects, usually consisting of a piece of plastic or wire mesh attached to a long handle. Also called regionally fly swat.
fly swatter
Variant of swatter
noun
a person who swats
a device, as of fine mesh on a handle, for swatting flies, etc.