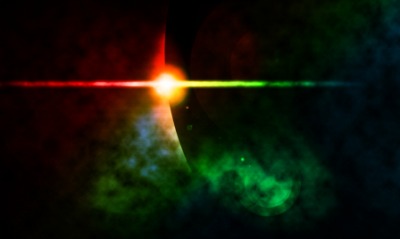 The event horizon of a black hole.
---
event horizon
Astron.
the spherical boundary surrounding a black hole, within which there is such strong gravity that nothing, not even light, can escape
---
event horizon
noun
The region, usually described as spherical, marking the outer boundary of a black hole, inside which the gravitational force is strong enough to prevent all matter and radiation from escaping.
---
event horizon
Noun
(plural event horizons)
(astrophysics) The gravitational sphere of a black hole within which the escape velocity is greater than the speed of light, causing time to practically stop.
A point of no return, by analogy to the astronomical usage
---