noun
Ductwork is defined as a system of metal or fiberglass tubes that run through a home or building and that are part of the heating and air conditioning system.

An example of ductwork is the channels that carry heat from the furnace and cool air from the air conditioner and distribute it throughout the house through air vents.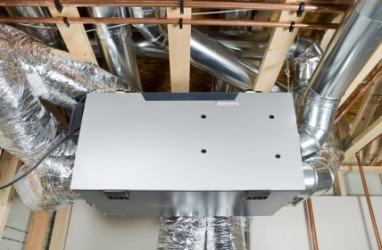 Ductwork inside the walls of a home.
---
ductwork
noun
a system of ducts, as in a building, used to circulate air for heating, cooling, or ventilation
---
ductwork
---
ductwork
---