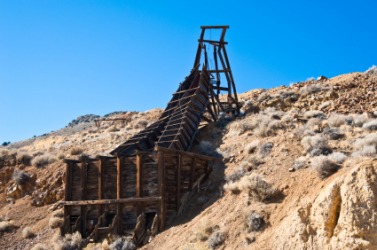 An old shute used to transfer the gold and silver ore at the Comstock Lode.
---
Comstock Lode
a rich deposit of silver & gold discovered in 1859 in W Nev.: virtually depleted by 1890
Origin of Comstock Lode
after H. T.
Comstock
(1820-70), who held first claim to it
---
Comstock Lode
A rich vein of gold and silver discovered in 1859 at Virginia City in western Nevada. Because of wasteful mining techniques, it was largely abandoned by 1898.
---