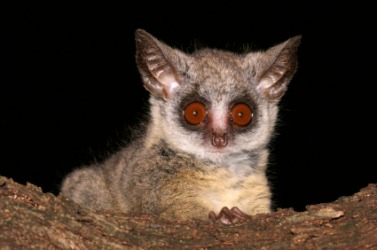 A nocturnal bush baby from South Africa.
---
bush baby
any of a family (Galagidae) of nocturnal prosimian primates of tropical African forests, with a long, bushy tail and large eyes
---
bush baby
noun
Any of several small nocturnal African primates of the family Galagidae, having dense woolly fur, large round eyes, prominent ears, and a long tail. Also called galago.
---