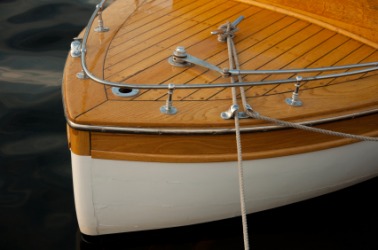 A closeup of the bow of a boat showing the silver brightwork.
noun
The definition of brightwork is metal trim that is kept polished, especially on a boat or ship.

An example of brightwork is the shiny metal rail of a sailboat.
---
brightwork
unpainted metal trim or fittings, as on ships, kept bright by polishing
---
brightwork
noun
Metal parts or fixtures made bright by polishing.
Wooden surfaces, especially on a boat, having a bright sheen from being varnished.
---
brightwork

---