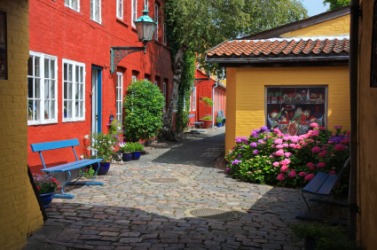 Colorful village on the Island of Bornholm.
---
Bornholm
Danish island in the Baltic Sea, south of Sweden: 227 sq mi (588 sq km); pop. 45,000
---
Bornholm
An island of eastern Denmark in the Baltic Sea near Sweden. It was held for varying periods by Denmark, Sweden, and L&udie;beck merchants before becoming part of Denmark in the 1600s.
---
Bornholm
Proper noun
a Danish island in the Baltic Sea
---