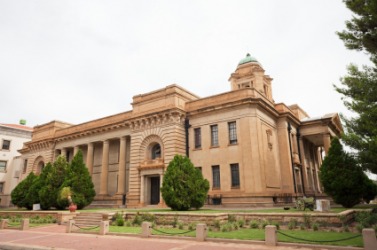 Bloemfontein city hall.
---
Bloemfontein
judicial capital of South Africa; capital of Orange Free State province: pop. 127,000
---
Bloemfontein
A city of central South Africa east-southeast of Kimberley. It is unofficially called the judicial capital of the country because the appellate division of the national supreme court sits here.
---
Bloemfontein
Origin
From Afrikaans Bloemfontein, from bloem ("flower") + fontein ("fountain").
---