biked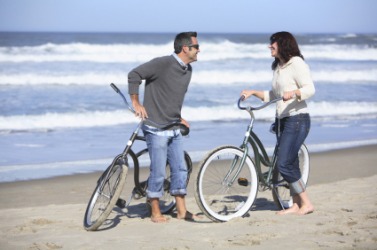 This couple have biked to the beach.
verb
The definition of biked means used a motorcycle of bicycle to get somewhere.

Lance Armstrong having raced in the Tour de France is an example of someone who biked.
---
biked

Verb
simple past tense and past participle of bike

I biked to school yesterday.
---