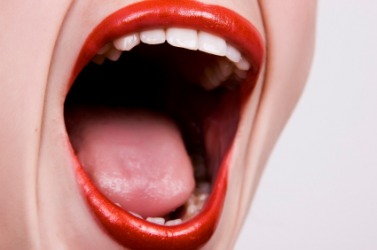 A wide open bazoo.
noun
The definition of a bazoo is a person's mouth.

An example of a bazoo is the the part of someone's face that he uses to eat and speak.
---
bazoo
the mouth
the nose
loud or boastful talk
Origin of bazoo
probably from Dutch
bazuin,
trumpet
---
bazoo

Noun
(plural bazoos)
(US, slang) A mouth: the opening through which a person speaks, ingests food, and so on.
---