Auvergne
[ō vʉrn′; Fr ō ver′ny']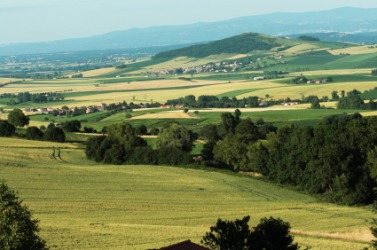 An Auvergne landscape.
---
Auvergne
historical region of SC France

metropolitan region in SC France: 10,044 sq mi (26,014 sq km); pop. 1,321,000; chief city, Clermont-Ferrand

mountain range running north to south through this region: highest peak, 6,188 ft (1,886 m)
---
Auvergne
A historical region and former province of central France traversed north to south by the Auvergne Mountains, a chain of extinct volcanoes. Auvergne became part of the French royal domain in 1615.
---
Auvergne
Proper noun
A région and historical province of France.
---