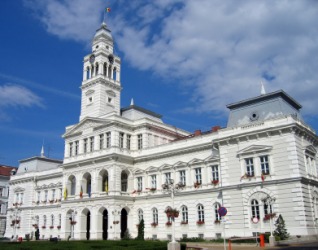 The Town Hall in Arad, Romania.
---
Arad
city in W Romania, on the Mureş River: pop. 189,000
---
Arad
A city of western Romania on the Mureşul River near the Hungarian border. Historically ruled by Hungary, by the Ottoman Turks, and then by Hungary again, it became part of Romania in 1919.
---
Arad
---