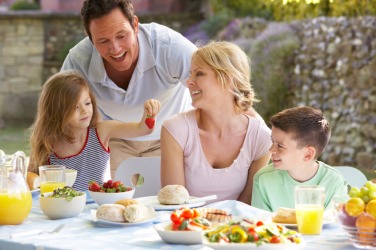 A well-fed family.
adjective
The definition of well-fed is someone who has eaten a good meal or who has had enough nutrition.

A person who stuffs himself on a gourmet meal is an example of someone who is well-fed.
---
well-fed
showing the effect of eating much good food; specif., plump or fat
---
well-fed
adjective
Adequately or properly nourished.
Overfed; fat.
---
well-fed

---