weightlifter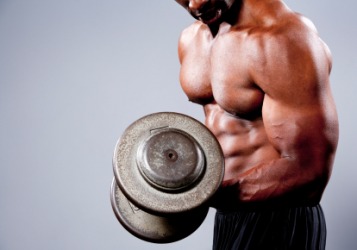 This man is a weightlifter.
---
weightlifter
or weight lift·er
noun
One who lifts heavy weights for exercise or in an athletic competition.
---
weightlifter
Noun
(plural weightlifters)
A person who uses weights to train the muscles of the body, usually for strength or for improved performance in a sport.
---
weightlifter
Variant of weight lifting