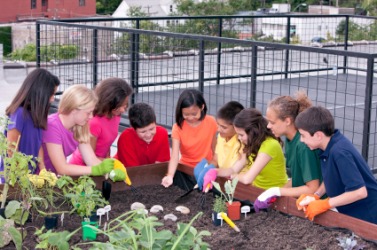 Young urban farmers tend a rooftop garden.
noun
The definition of an urban farmer is someone growing produce or animals for food in an urban or city environment.

An example of an urban farmer is the author Novella Carpenter, who wrote the book Farm City about her experience growing her own food in an abandoned lot in Oakland, California.
---