Ulaanbaatar
[o͞oˈlän-bäˈtärˌ]
or
U·lan Ba·tor
[-tôrˌ]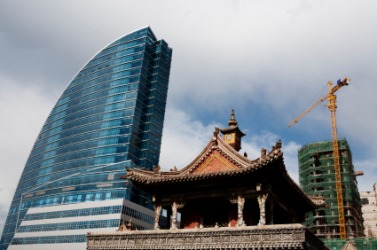 Old and new buildings in Ulaanbaatar.
---
Ulaanbaatar definition by American Heritage Dictionary
or U·lan Ba·tor
The capital and largest city of Mongolia, in the north-central part of the country. It was founded as a monastery town in 1649 and was long a trading center on various caravan routes between Russia and China. Population: 760,000.
Ulaanbaatar
Variant of Ulan Bator