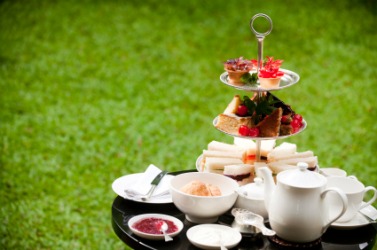 A tea table set for tea.
---
tea table
a table, usually small, at which or from which tea is served
adjective
like that of people at a tea: tea-table talk
---
tea table
Noun
(plural tea tables)
A small table upon which tea is set to be served.
A type of rock column comprising discrete layers, with the top layers being wider than the base due to greater resistance to erosion and weathering.
---