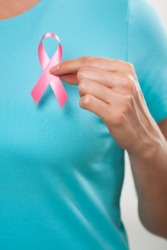 A woman displays the ribbon she received after attending a tag day.
noun
Tag day is a charity fundraising day where anyone who makes a contribution to the charity is given a tag.

An example of tag day is a charity event to raise money for cancer where all donors get a pink ribbon tag.
---
tag day
a day on which money is publicly solicited as for some charity, each contributor being given a tag
---
tag day
noun
A day on which collectors for a charitable fund solicit contributions, giving each contributor a tag.
---