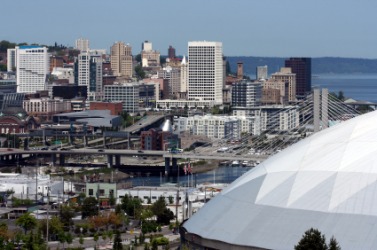 The city of Tacoma, Washington.
---
Tacoma
seaport in W Wash., on Puget Sound: pop. 194,000
Origin of Tacoma
; from uncertain or unknown; perhaps Amerindian
---
Tacoma
A city of west-central Washington on an arm of Puget Sound south of Seattle. Founded in the mid-1800s, it grew as a lumber processing and industrial center after the coming of the railroad in 1873.
---