interjection
Ta da is defined as something you or a magician say right before showing something exciting.

An example of a time when you might say 'ta da' is when you are about to show everyone the new magic trick you learned.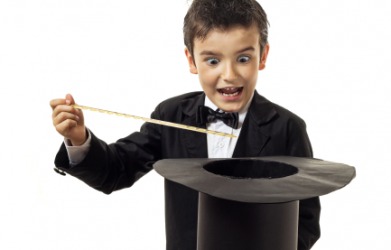 A young magician about to say ta-da!
---
ta-da definition by Webster's New World
interjection
Informal
used to suggest the sound of a fanfare: an exclamation of triumph or pride accompanying an announcement, a bow, etc.