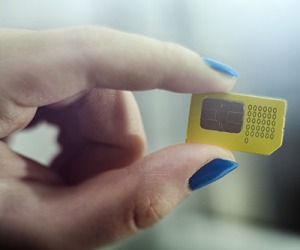 A woman holding a SIM card with the SIM card numbers printed to the right.
noun
SIM card numbers are the unique identification numbers on a SIM (subscriber identity module) card that store information for an individual cell phone user.

An example of SIM card numbers are the card's unique serial number and the internationally unique number of the cell phone user.
---