side hugs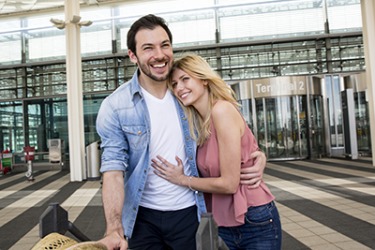 The newlyweds gave each other side hugs when they reached their honeymoon destination because they were so happy to be starting their married life together.
noun
Side hugs are embraces where you do not face one another, but instead stand side by side with an arm wrapped over the other's shoulder.

An example of a side hug is what teen-aged male and female friends might do at church.
---