shoutout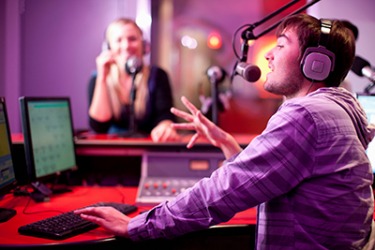 Travis gave a shoutout to his daughter during the morning radio broadcast because it was her birthday.
noun
The definition of a shoutout is a public greeting to a person who is not there.

An example of a shoutout is when a father says "Happy Birthday" to his son during a television interview.
---