sharing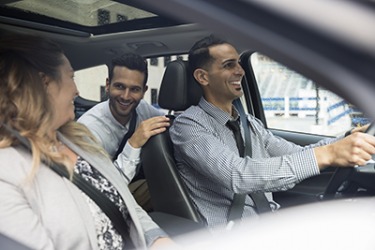 Vincent prefers sharing rides to the office with his coworkers because it saves money and the commute is more enjoyable.
verb
Sharing is distributing, or letting someone else use your portion of something.

An example of sharing is two children playing nicely together with a truck.
---
sharing

Verb
Present participle of share.
---
sharing - Computer Definition
(1) See Internet sharing.
(2) Sharing files allows other users access to the data on your computer. In Windows and Mac computers, individual folders can be made sharable, and there are predefined "public" folders that are automatically set to sharing (in Windows, starting with Vista). Read Sharing and Read/Write Sharing A folder set to "read" means its files can be viewed but not updated. A "read/write" status enables other users to delete and update files and copy new files into the folder. See share.
---