sensationalism

sen·sa·tion·al·ism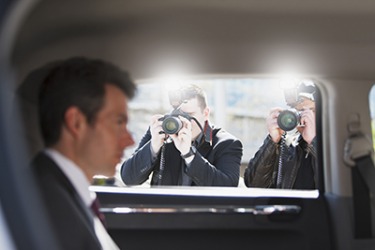 When the story was leaked, the sensationalism of the scandal made it impossible for the politician to go out in public without paparazzi photographers following him.
noun
Sensationalism is the act of foregoing accuracy or dignity in order to capture headlines or public attention.

An example of sensationalism is a magazine that follows celebrities around and often exaggerates or makes up stories about those celebrities to sell papers.
---
sensationalism
the use of strongly emotional subject matter, or wildly dramatic style, language, or artistic expression, that is intended to shock, startle, thrill, excite, etc.

Philos.

the belief that all knowledge is acquired through the use of the senses
---
sensationalism
noun
a. The use of sensational matter or methods, especially in writing, journalism, or politics.

b. Sensational subject matter.

c. Interest in or the effect of such subject matter.

Philosophy The theory that sensation is the only source of knowledge.
The ethical doctrine that feeling is the only criterion of good.
Related Forms:
sen·sa′tion·al·is′tic

adjective
---
sensationalism

---