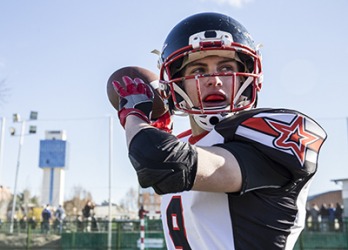 Brett was the second string quarterback on the high school varsity football team but he was confident that he would be the starting quarterback next year when he becomes a senior.
adjective
The definition of second string refers to someone or something that serves as backup for the top choice.

An example of second string is the quarterback who only gets put into the game after the better quarterback breaks his arm.
---
second-string
Sports

that is the second or a substitute choice for play at the specified position
subordinate or inferior in rank, importance, etc.
Origin of second-string
see string, noun
---
second string
noun
The group of players that substitute for the starting players or from which substitute players are drawn on a sports team.
Related Forms:
sec′ond-string′

adjective
---
second-string

Adjective
(not comparable)
belonging to the second string of a team
second most important
---