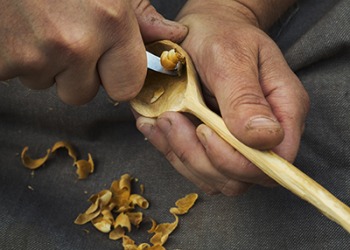 The craftsman uses a hand tool to sculp a wooden spoon.
verb
Sculp is defined as to carve or mold.

An example of sculp is create a wooden model.
---
sculp
sculpsit
sculptor
sculpture
---
sculp

Verb
(third-person singular simple present sculps, present participle sculping, simple past and past participle sculped)
Part or all of this entry has been imported from the 1913 edition of Webster's Dictionary, which is now free of copyright and hence in the public domain. The imported definitions may be significantly out of date, and any more recent senses may be completely missing.
---