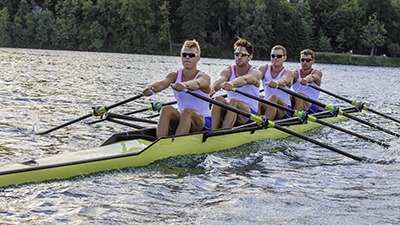 The rowing team goes to the lake five days a week to practice their sculling.
noun
The definition of sculling is a type of rowing sport where each rower uses their oars, one in each hand, to move the water vessel forward.

An example of sculling is a competitive rowing water sport using long oars.
verb
Sculling is defined as moving the hands and forearms in a back and forth motion in order to move the body forward in water.

An example of sculling is treading water.
An example of sculling is moving long oars to propel a boat forward.
---
sculling

Verb
Present participle of scull.
---