schmuck

schmuck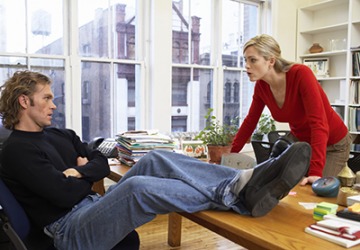 Bill behaves like a schmuck and was often in some kind of conflict with his fellow colleagues at work.
noun
Schmuck is a Yiddish word for a jerk or for a foolish or contemptible person.

A loud obnoxious guy who everyone dislikes and makes fun of is an example of a schmuck.
---
schmuck
Slang
a contemptible or foolish person; jerk
Origin of schmuck
eastern; English Yiddish
shmok
, literally , penis from Old Polish
smok
, grass snake, dragon
---
schmuck
also shmuck
noun
Slang
A clumsy or stupid person; an oaf.
Origin of schmuck
Yiddish
shmok
penis, fool
probably from
Polish
smok
dragon
Bulgarian
smok
grass-snake
perhaps akin to
Russian
smoktat'
to suck (since folk tradition holds that snakes suck milk from livestock), of imitative origin
---
schmuck

---