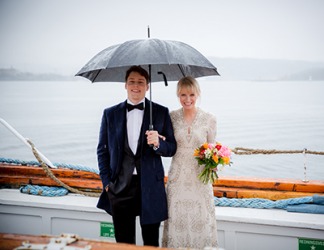 The bride and groom had planned for the scenario in which it rained during their outdoor wedding ceremony.
noun
The definition of a scenario is a series of events that is projected to occur.

When you run through all of the possible outcomes of a conversation in your head, this is an example of a situation where you run through all possible scenarios.
---
scenario
noun
pl.
-·ios·
an outline or synopsis of a play, opera, or the like, indicating scenes, characters, etc.
the script of a film
an outline for any proposed or planned series of events, real or imagined
Origin of scenario
Italian from Classical Latin
scaenarium
from
scaena
, stage, scene
---
scenario
noun
pl.
sce·nar·i·os
An expected or supposed situation or sequence of events: "It was almost impossible to conceive a scenario in which he would fail to qualify for at least three Olympic events" ( Jeremy Schaap )
An outline of the plot of a dramatic or literary work.

a. An outline or treatment for a screenplay.

b. A screenplay.
Origin of scenario
Italian
scenery, plot outline
from
scena
scene
from
Latin
scaena
; see
scene
.
---
scenario

Noun
(plural scenarios)
A screenplay itself, or an outline or a treatment of it.
An outline or model of an expected or supposed sequence of events.
---