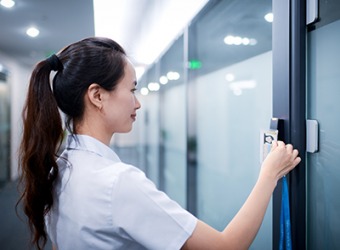 Karlie used her scannable work badge to enter the locked room.
adjective
The definition of scannable is that which can be scanned, either with a fast read or electronically with a scanner.

An example of scannable used as an adjective is a scannable ID which means a piece of identification that can be read by going through a scanner.
---
scannable
---
scannable

Adjective
(comparative more scannable, superlative most scannable)
That can be scanned; suitable for scanning.
---